La première partie de notre mandat consistait à illustrer les lettres et colis de Poste Canada tel des oiseaux migrateurs, qui voyagent d'une côte à l'autre du pays.
En amont de la production, nous avons entrepris d'explorer les différentes avenues qui nous permettraient de faire voler ces lettres. Différentes façons de les plier, de les faire battre des ailes et de se regrouper en formation v.
Avant même le

picture lock

, nous savions comment aborder ces animations de manière à ce que les scènes paraissent à la fois poétiques et réalistes.
The first part of our mandate was to illustrate Canada Post's letters and parcels as migratory birds that travel from one coast to the other.
Prior to the production, we began to explore the different avenues that would allow us to make these letters fly. Different ways of folding them, flapping their wings and grouping them in a v formation.
Even before the picture lock, we knew how to approach these animations in a way that would make the scenes look both poetic and realistic.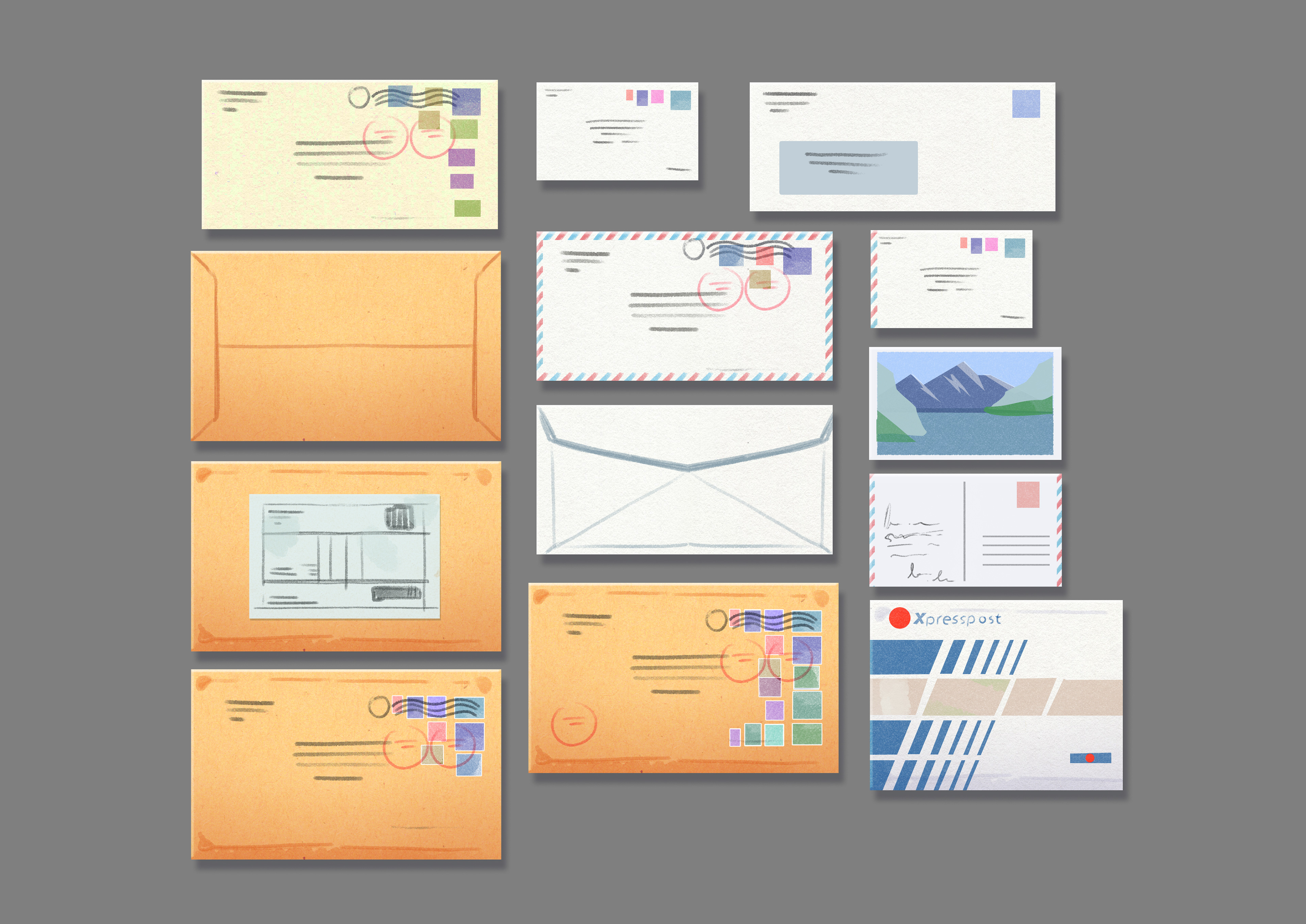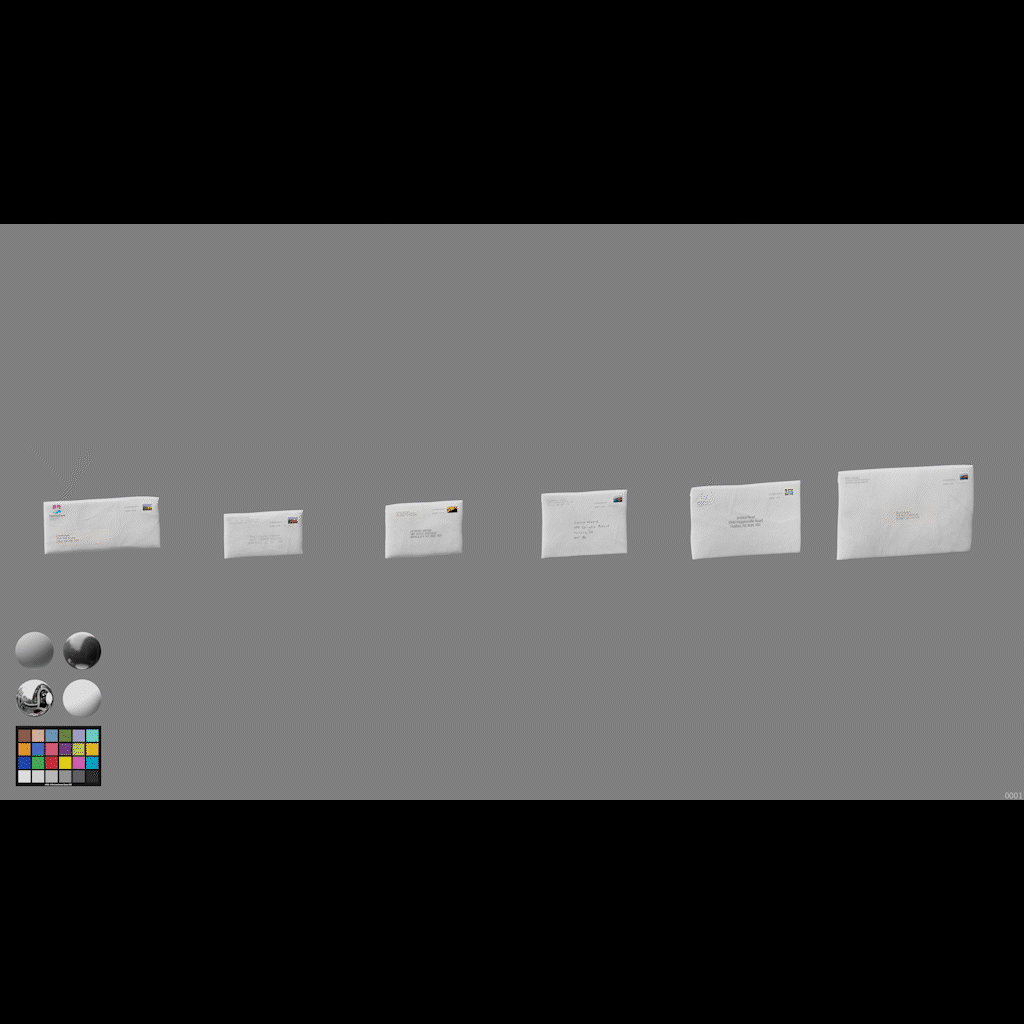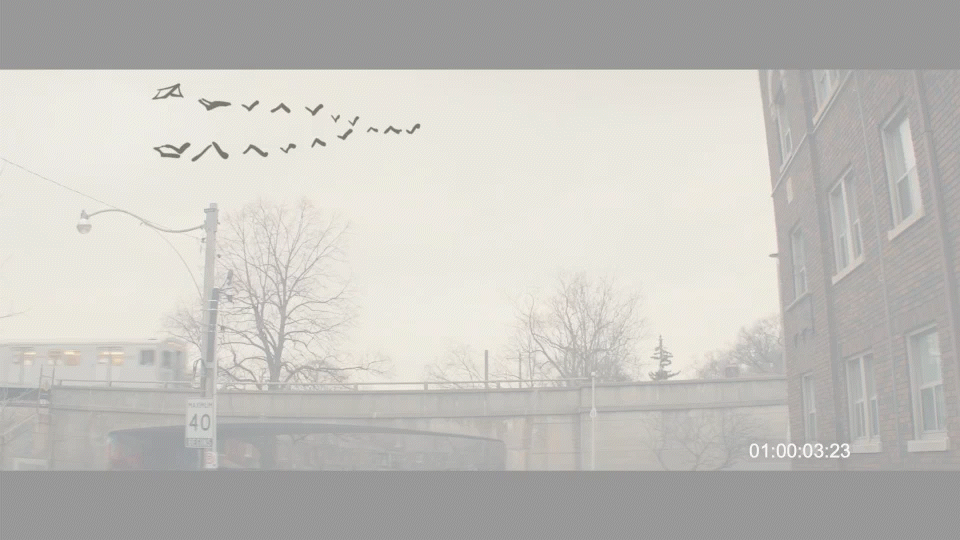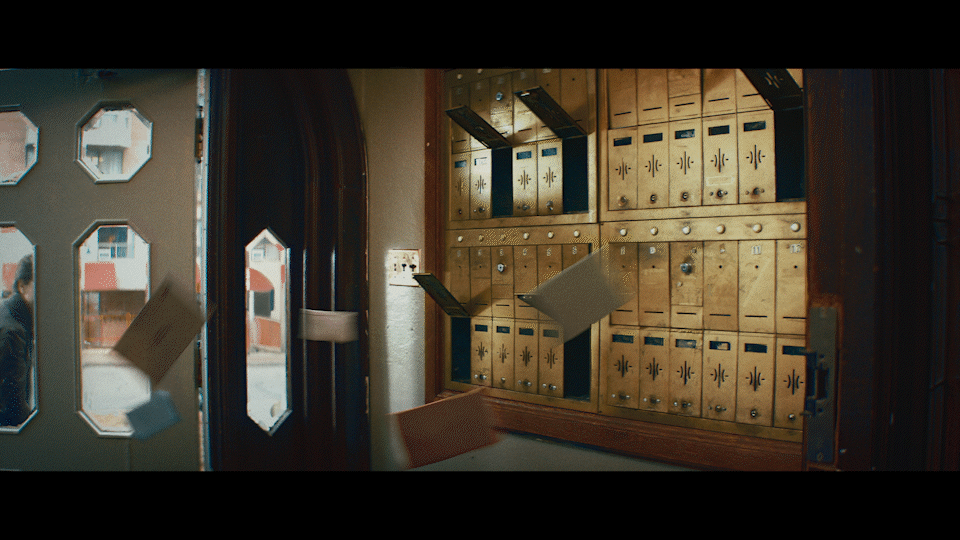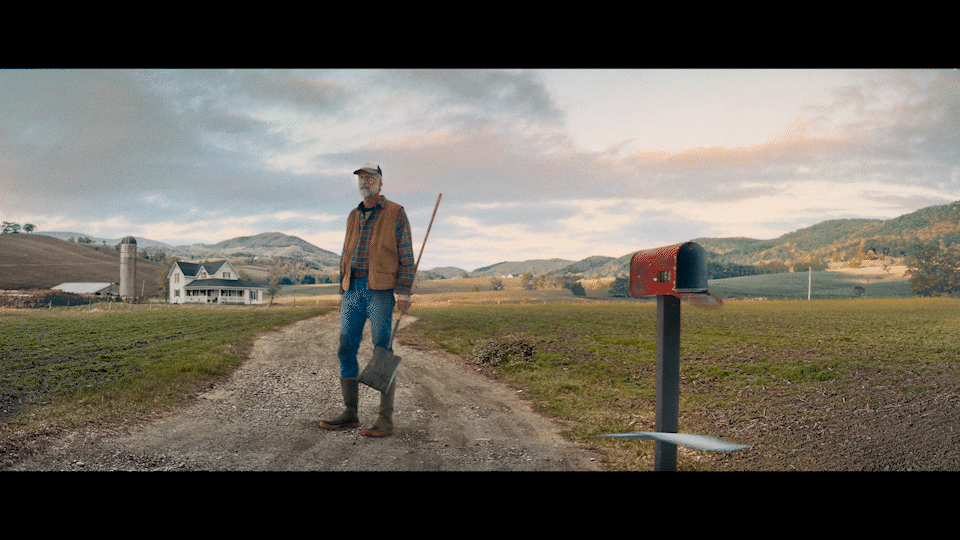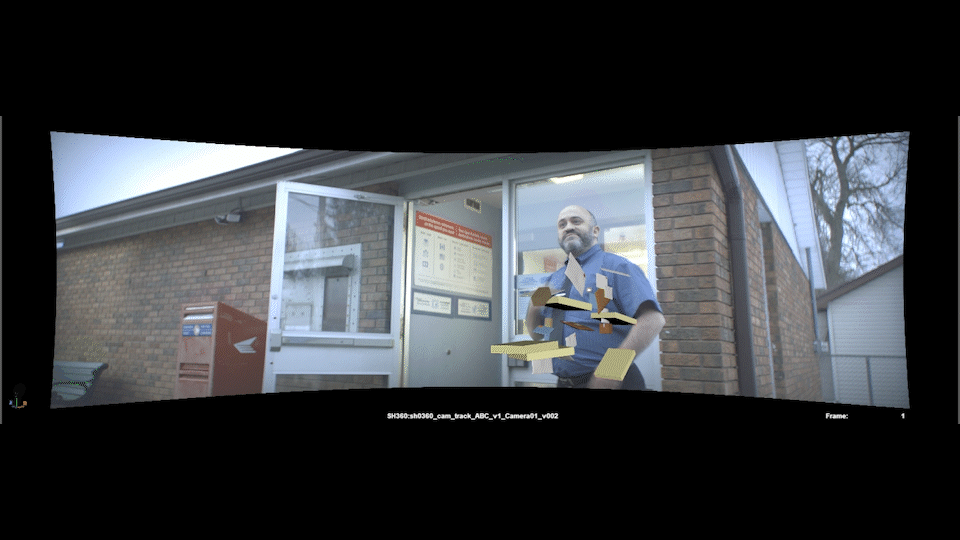 Dans cette scène, des jouets tentent d'entrer d'eux même dans un colis laissé ouvert sur le comptoir d'un magasin de jouets. 
Notre mandat a débuté par le design de ces jouets. Ils devaient avoir un petit côté vintage, sans avoir l'air vieux. 
En animation, certains pouvaient faire preuve d'une certaine souplesse alors que d'autres étaient plus limités dans leurs mouvements.
Nous avons pris plaisir à explorer différentes possibilités et à inventer ces jouets qui prennent le contrôle de leur destinée!
In this scene, toys try to enter by themselves into a package left open on the counter of a toy store.
Our mandate started by designing these toys. They had to have a vintage feel, without looking old. 
In animation, some of them could be flexible, while others were more limited in their movements.
We had fun exploring different possibilities and inventing these characters that take control of their destiny!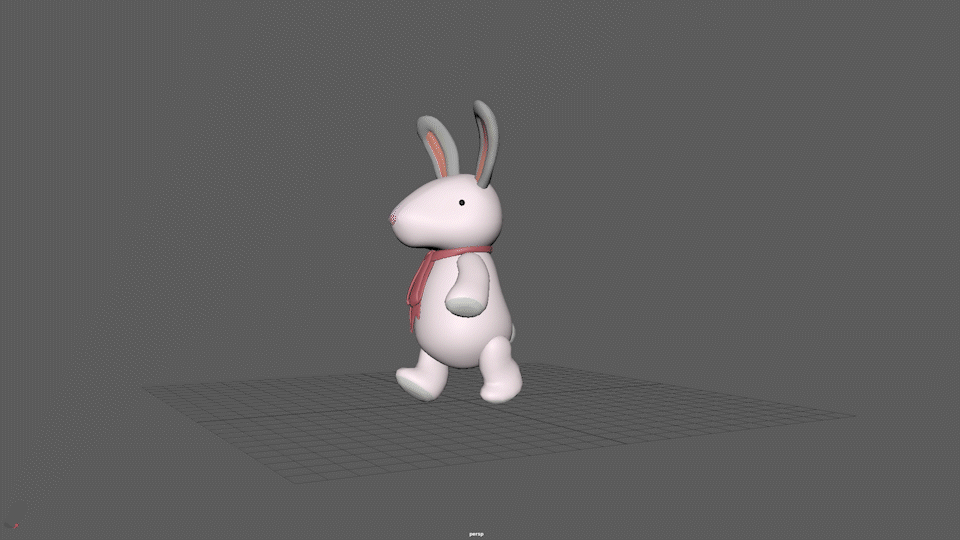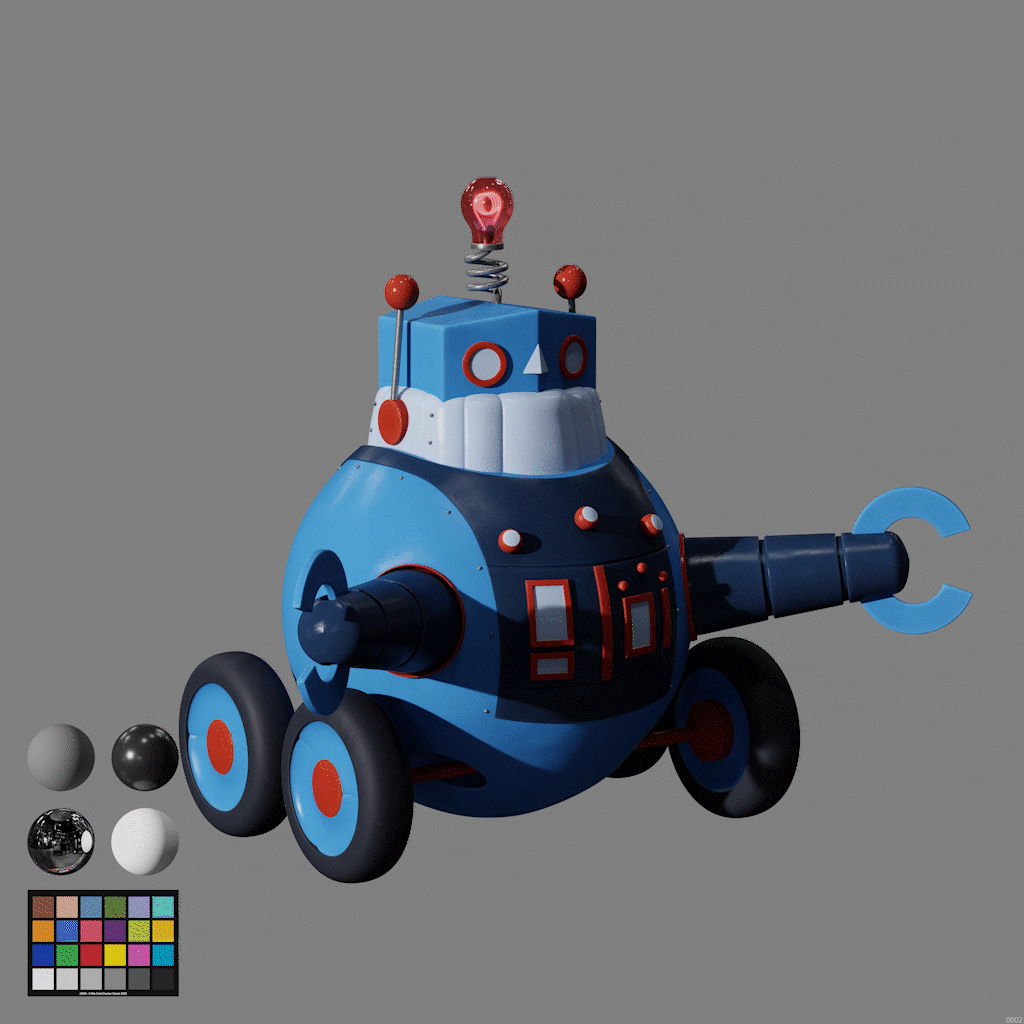 Certaines scènes évoluent en cours de production. Ici, un camion vient déposer des colis dans un immeuble résidentiel. Différentes avenues ont été explorées pour évoquer le camion. Au final, un camion 3D a été ajouté de l'autre côté de la rue.
Some scenes evolve during the production. Here, a truck comes to drop packages in a residential building. Different avenues were explored to evoke the truck. In the end, a 3D truck was added across the street.